Melissa Hotel situated close to Nha Trang Beach, A beach voted by Forbes magazine as one of 29 beautiful bays in the world. With its convenient location, the hotel offers easy access to the city's must-see destinations. Melissa is a luxury hotel ideal for you , friends and family, experience outstanding service, comfortable and relaxing accommodation accompanied with international class standards and local prices.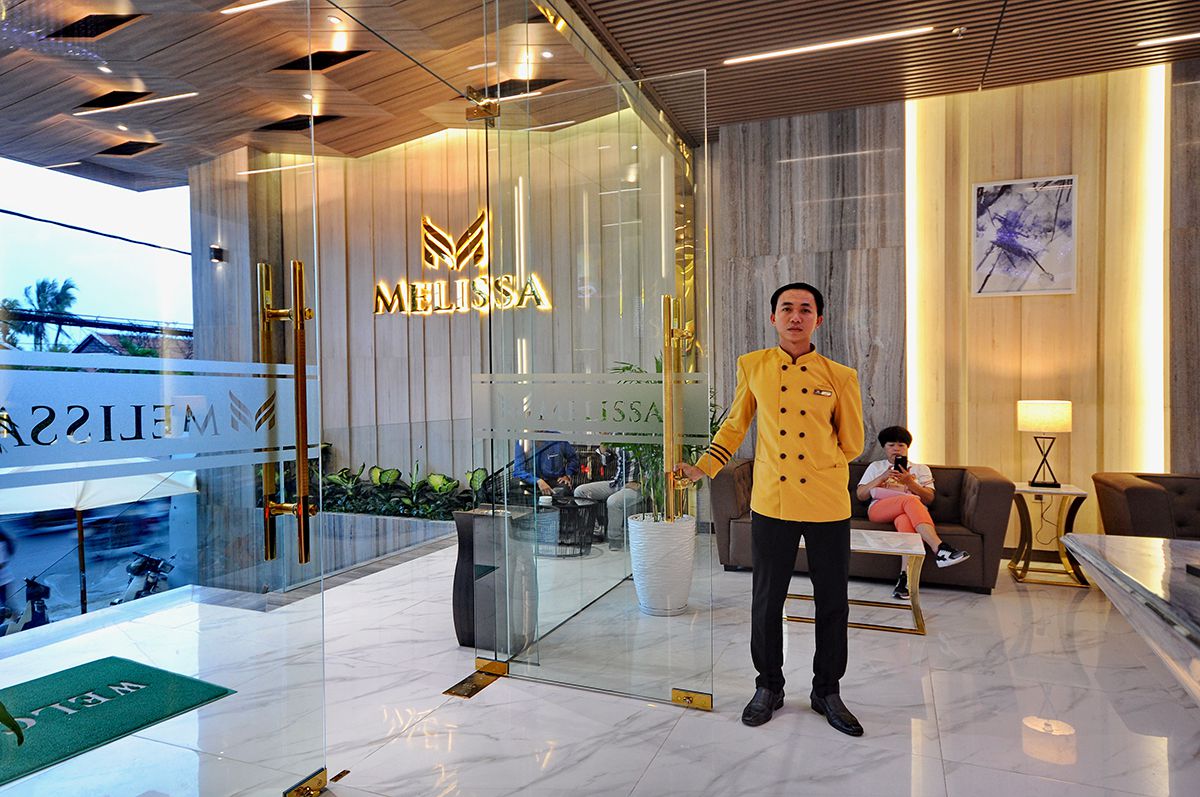 Melissa international standard hotel, a 22 storey building comprising of 83 ventilated luxurious and modern equipped rooms, harmoniously styled with Asian and European influence … This is an elegant gateway a tranquil seaside location, with sweeping views to relax and take in the morning sunrise over the vast ocean… Melissa Hotel is only a short distance to the city centre with many great shops, restaurants, cafés, museums, art galleries, hospitable people and an extremely active nightlife
In addition to this Melissa Hotel also features a restaurant serving a variety of delicious menus' along with a conference room able to facilitate up to a 80 guests all with the intention and commitment to service our customers needs.
At Melissa Hotel guests have the option to simply relax or participate in many active sports and recreational activities, such as beach volleyball, beach football, windsurfing and swimming, wether you are traveling through, holidaying or just working, Melissa staff are always ready to support you. We often offer promotional discounts and preferential rates to loyal customers, we also provide airport transfers on request, Melissa Hotel are committed to delivering happiness and well being to all our valued guests ….
Reservation at Melissa Hotel is very simple and safety with our online form. Please enter your desired travel dates and submit to us.